Realtycom, John Friis AREINZ (Licensed: REAA 2008)

View our other listings:
14 Listings Showing 1 to 14
Ever fancied a nice wee spot in the country? Well, think fast as this adorable little lifestlye block has just popped ...
Matata
275a Sutherland Road
Asking price $419,000 Plus GST (if any)
This delightful fully insulated 3 bedroom brick home captures all day sun and ticks all the creature comfort boxes. You will ...
$535,000
Back on the market is this cute little 2 beddy base. Offering a peaceful and very private spot to relax and ...
$149,000
  One thing Kawerau seems to fall short on these days is HOUSING! And with all the new exciting industries setting ...
Enquiries over $340,000
New to the market, this exceptionally tidy and welcoming three bedroom home. Solid construction being a 1950's weatherboard with double bedrooms, ...
Kawerau
132 Onslow Street
Asking price $259,000
And here we have, another hot property just waiting to be snapped up and transformed! This bigger than average sized family ...
Asking price $215,000
Looking for a spacious home in an excellent and quiet location? An extra bedroom and maybe even a second bathroom? How about ...
Asking price $299,000
Call today to view this absolutely stunning section, situated in an excellent and highly desireable locale. With oustanding new and near ...
Kawerau
8A Doug Wilson Crescent
Asking price $120,000
This fantastic property offers the best of both worlds, combining suburban living mixed with a touch a country lifestlye. Where else in ...
Enquiries over $280,000
This three bedroom brick beauty is ready for you now! With a large corer section and off street parking, there's enough space ...
Kawerau
2 Fitzgerald Street
Asking price $199,000
This three bedroom brick property is sure to tick all of the boxes. With a generous sized living area, there's ...
Kawerau
14 Holyoake Crescent
Asking price $229,000
Just listed! So pick up the phone and call to avoid hearing yet again, "sorry it's sold" With houses moving at such an incredible ...
Kawerau
48 Holyoake Crescent
Asking price $249,000
Smart, spacious and super solid are all on offer here at this fantastic new listing. Three large double bedrooms with a full ...
Asking price $275,000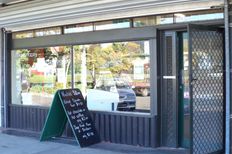 Click business box ...... Regional box, click Bay of Plenty....... city/town/district box, click Kawerau........                            And all will ...
$97,500