One Agency Dunedin - The Property Specialists (Licensed: REAA 2008)

307 Highgate, Roslyn, DUNEDIN
Phone: 03 474 0526
Rental Enquiries: 03 474 0526
View our other listings:
Unique & Limited New Home Peninsula Development - An affordable quality lifestyle is on offer here. Have some input into ...
Harington Point
750 Harington Point Road
Negotiation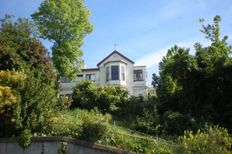 Become part of the story and continue the legacy being left behind by the outgoing tenants. For the last two ...
Dunedin Central
47 London Street
$500 per week
Situated down near the Albatross Colony, really private and nicely capturing the sun and views this cottage offers a roomy ...
Harington Point
662 Harington Point Road
$83,000
Two storey house, large bedrooms, white ware provided - including dishwasher, 2 toilets, heatpump, car port & storage space under ...
North Dunedin
122 Queen Street
$450 per week
Enjoy the absolutely stunning harbour views as you work in the kitchen or relax in the lounge of this spacious ...
Saint Leonards
5 Hawk Lane
$395,000
With harbour views & about 10mins from town, this may be a better option than buying an old home. Did you ...
Company Bay
Lot a/11 Luss Road
$145,000
Bedrooms: One, Two or More Choose Your Cut, Choose Your Size, Choose Your Design Choose Your Layout Finished To Your ...
Dunedin Central
75 Crawford Street
Negotiation
3 bedroom options from just $320,000 House and Land! (Images - Options A, B & C) Or 2 bedroom option ...
Negotiation
Enjoy the delights of Otago Peninsula from this compact modernish crib of 1 & 1/2 bedrooms. Great sun and views. ...
Harington Point
6 Tamatea Road
$78,000
Would you like your children to fall asleep to the gentle rocking of waves? And their incredible magical castles made ...
Harington Point
Lot A/905 Harington Point Road
$70,000
Absolutely breath-taking panorama from this 20Ha property that offers lots of possibilities. Situated in ever popular Glenleith and only minutes ...
Glenleith
45 & 55 Patmos Avenue
Negotiation
« Previous