Waitara Properties for Rent
11 Listings Showing 1 to 11
Warm 2 Bedroom home with heat pump, HRV, garage and good sized section. Lawns & gardens included with rent.
$280 per week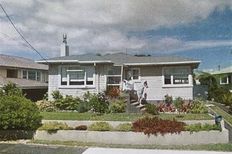 This 3 bedroom house is in a great location not far for the towns centre. Open plan kitchen with a ...
$300 per week
Spacious three bedroom house with open plan living. Fully fenced section great sea views.
$280 per week
Tidy two bedroom home with carport - lawns are mown. Fully insulated with heatpump. Open plan kitchen/dining & lounge.
$270 per week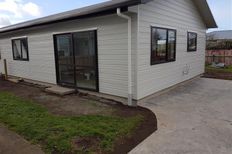 New two bedroom unit fully insulated, heatpump and off street parking. Neutral decor. Walk to town and bus stops.Be quick ...
Waitara
92C Centennial Drive
$290 per week
New two bedroom unit in Waitara. Fully insulated, heat pump, off street parking. Decor is fresh and new, close to ...
Waitara
92B Centennial Drive
$290 per week
Spacious home with 4 bedrooms, single garage and fenced yard.The property is renovated and tidy. At the back it faces ...
$500 per week
This four bedroom property, sits proudly on the corner of two very popular streets. Open plan, spacious, gas hot water, ...
$340 per week
Two bedroom home with a log fire and a sunporch (could be a 3rd bedroom) Single garage and a workshop. ...
Waitara
462 Inland Nth Road RD 43
$260 per week
Tidy three bedroom home, HRV, garage and fenced at the back. Nice back area for family.
$295 per week
This property has unbeatable views from ALL the living and bedroom areas. The three bedrooms are genuine doubles with a ...
$500 per week
Advertisement
Advertisement