Whitiora Properties for Rent
8 Listings Showing 1 to 8
*. Two bedroom tidy unit *. Off street parking *. Fenced for privacy *. Walk to city centre & shops
Whitiora
15 Edgecumbe Street
$240 per week
*. Totally renovated 1 bedroom unit *. Upstairs apartment available *. New bathroom, carpets, curtains, flooring, paintwork *. New kitchen with ...
Whitiora
7/197 Ulster Street
$210 per week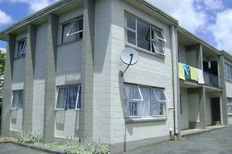 Fully redecorated 2 brm downstairs flat. New kitchen and bathrooms, open plan living with outside courtyard. Off street parking, walk ...
Whitiora
1/13 Charlemont Street
$250 per week
Lovely neat tidy 2 bedroom home located sensationally close to the CBD and Stadium. This is a very spacious property ...
Whitiora
34A Abbotsford Street
$340 per week
Sunny, tidy 2 bedroom unit with carport in a block of 4. Insulated and has a heatpump. Great location and ...
Whitiora
4/251 Ulster Street
$260 per week
Newly renovated one bedroom unit with new carpet and paint throughout.Open plan kitchen and living, double bedrooms, separate laundry and ...
Whitiora
3/28 Charlemont Street
$210 per week
Tidy 1 bedroom downstairs flat with off street parking. Walking distance into the city and close to local supermarkets.
Whitiora
1/34 Willoughby Street
$190 per week
tidy one bedroom upstairs flat in block of 6. off street parking. no exit strett, easy walk in city, don't ...
Whitiora
2/40 Charlemont St
$180 per week
Advertisement
Advertisement