Invercargill City Apartments for Rent
9 Listings Showing 1 to 9
2 bedroom flat above Mr Rentals, inner city living, electric heating and great if you dont like to mow lawns. ...
Invercargill Central
5B Yarrow Street
$160 per week
Two bedroom apartment above shops in the heart of Windsor very sought after location. North facing lounge that opens out ...
Windsor
1/91 Sydney Street
$185 per week
Great Two Bedroom Apartment, Nicely Decorated. Washing Machine and Fridge/Freezer Supplied. Close to Town and has a Single Garage. ...
$185 per week
2 Bedroom spacious flat that originally was 1 large house but has been converted into 2 flats. Flat is heated ...
$160 per week
This two storied three bedroom adjoined flat has its own single garage and fully enclosed yard. There is an open ...
Glengarry
481a Yarrow Street
$200 per week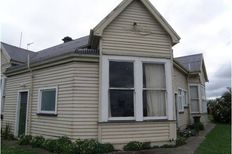 House split into flats, electric with off street parking. Keys to view this or any of our other rental properties ...
Appleby
1/130 Tweed Street
$90 per week
Well presented 3brm with a fenced yard and off street parking. Lawns are maintained for you and there is inbulit ...
$180 per week
This two bedroom home is a house split into two flats. It has electric heating. Large back section. Keys to ...
Appleby
166B Teviot Street
$110 per week
Room with ensuite, shared cooking and laundry facilities. To view this property please contact Amy 03 2174554.
$120 per week
Advertisement
Advertisement