Mangere Houses for Rent
7 Listings Showing 1 to 7
More room than meets the eye! Recently renovated two bedroom home with new kitchen, one new bathroom, two toilets, new carpet ...
Mangere
8 Courtenay Crescent
$670 per week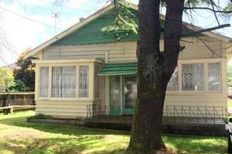 This reasonably bright traditional kiwi bungalow with two-bedroom home has recently had a mini revamp with new carpet and a ...
Mangere
1/277 Massey Road
$450 per week
AVAILABLE: NowTo view this property, please book in at http://www.crockers.viewingtracker.com (please copy and paste this link).Good sized four bedroom family ...
Mangere
3 Quennell Avenue
$560 per week
Recently fully renovated 3 bedroom home with two utility rooms. Near new carpets, new tiles, new paint, deck area which ...
$720 per week
TO VIEW THIS PROPERTYCOPY & PASTE this link and book yourself in... http://www.ljhtakanini.viewingtracker.comJust picture it, you are relaxing in the ...
Mangere
200 Buckland Road
$550 per week
This immaculate 2.5 bedroom with 1 bathroom home brings alot of cheerful surroundings. Great and nice cozzy home for a ...
Mangere
1/8 Cornwall Road
$500 per week
Beautiful near new 3 bedroom brick and tile home, fully fenced with single garage. Very close to all amenities including ...
Mangere
4/13 Tennessee Avenue
$535 per week
Advertisement
Advertisement