Stanmore Bay Houses for Rent
6 Listings Showing 1 to 6
Just across the road to Stanmore Bay Beach and next door to the HIbiscus Coast Leisure Centre. Walking distance to Whangparaoa ...
Stanmore Bay
3/149 Brightside Road
$590 per week
Very tidy. 2 bedrooms, 1 bathroom, single garage but full basement with off street parking. Large section which landlord has ...
Stanmore Bay
104 Stanmore Bay Road
$400 per week
This home has two double bedrooms. Combined living/dining/kitchen, separate laundry. Bath room with shower. Lovely sunny deck for entertaining. Single ...
$390 per week
Very tidy cottage. 2 bedrooms, 1 bathroom, fireplace, wooden floors. Single garage + offstreet parking. Very private with large sunny decks. ...
$420 per week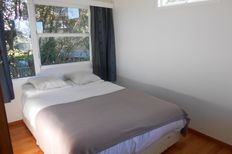 This stand alone one bedroom cottage is in a desirable location on Melandra Road, with expansive views over Stanmore Bay. The ...
Stanmore Bay
37 Melandra road
$330 per week
This large 1980's built two level home has kept its retro feel but has been updated. Beautifully situated above Stanmore Bay, ...
Stanmore Bay
2 Cooper Road
$620 per week
Advertisement
Advertisement