Greymouth Houses for Rent
4 Listings Showing 1 to 4
Seldom available in this area, hop skip and a jump to Grey Main and Grey High. New carpet, open fire ...
Greymouth
52 Palmerston Street
$240 per week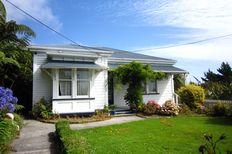 Paint, vinyl and carpet renovations have improved this large 4 bedroom 2 bathroom home. 2 minutes walk to town, open ...
Greymouth
28-30 Whall Street
$320 per week
A flat in this block of 3 does not become available often. One bedroom with open plan living. New carpet ...
Greymouth
2/51 Murray Street
$170 per week
Three bedrooms and a hobby room for all in this tasteful bungalow. Ranch slider out to a deck area give ...
Greymouth
35 Marsden Road
$250 per week
Advertisement
Advertisement