Greymouth Houses for Rent
8 Listings Showing 1 to 8
Tidy 4 bedroom villa. Lounge has multifuel fire with hot water booster. Large kitchen, bathroom and laundry area. Good sized ...
Greymouth
73 Alexander Street
$240 per week
Fully furnished, 5 lockable bedrooms, open plan kitchen and living. Each room has an econo-heat heater, heat pump in the ...
Greymouth
29 Chapel Street
$350 per week
Very tidy 3 bedroom home, on easy care section. Good flow through, lounge heated by gas fire. Garage. Access to ...
Greymouth
32 Tasman Street
$330 per week
This three bedroom villa with its spacious rooms is very central this property also boasts a hobby room as well ...
Greymouth
17 O'Donnell Street
$195 per week
A sunny 2 bdrm initial home close to school, supermarket and hospital. Modern kitchen, open plan living with heatpump and ...
Greymouth
14 Masters Street
$260 per week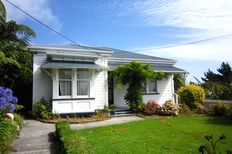 Paint, vinyl and carpet renovations have improved this large 4 bedroom 2 bathroom home. 2 minutes walk to town, open ...
Greymouth
28 - 30 Whall Street
$300 per week
Three bedrooms + sleep-out means room for all in this tasteful bungalow. Ranchsliders out to a deck area give extra ...
Greymouth
35 Marsden Road
$260 per week
Situated on top of the hill just passed the Blackball turn off is this 3 bedroom home with an enormous ...
Greymouth
158 Atarau Road
$200 per week
Advertisement
Advertisement