Pongakawa Properties for Sale
10 Listings Showing 1 to 10
Four large bedrooms each room with a view Office Two bathrooms. Good size lounge with lovely views. The dining room ...
Pongakawa
581 Maniatutu Road
$550,000
Excellent country living, 2kms from new highway to Mount Maunganui. Land size: 2100m² - awaiting Title.
Pongakawa
175 Tainui Road
$350,000
Where would you buy a four bedroom, cosey home, large barn with loose box, double garage plus fenced and private ...
Pongakawa
1523 State Highway 2
$395,000
Great little first home for buyers looking for some space and privacy. Located central to Whakatane, Rotorua and Tauranga the ...
Negotiation
Add your own touches with cosmetics inside and out and reap the rewards. Out of town owner wants it gone. ...
$242,000
Vacating the country to pursue a life out of NZ and leaving behind 1.9ha, two road accesses plus animals will ...
Pongakawa
1341 State Highway 2
$460,000
My vendors are relocating overseas and are selling the property plus the business. Being 9927m² plus 1.02ha of lease gives ...
Pongakawa
1424 State Highway 2
$480,000
This three bedroom home property is currently rented. The property has a large high stud shed, suitable for a handy ...
Pongakawa
1493 State Highway 2
$340,000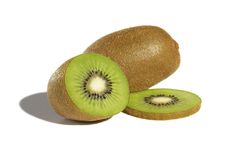 3.93 canopy hectares Pergola Approx 4.5 x 6m spacings Hayward Picked approximately 38,000 trays-crop payment included Approx average Size 32 ...
Pongakawa
. Mystery Valley Road
$1,250,000
4200m² flat section on State Highway 2, Pongakawa. Close to Pongakawa School, BP Garage and Pukehina Beach. Build or shift ...
Pongakawa
1662 State Highway 2
$150,000
Advertisement
Advertisement