Frimley Properties for Sale
13 Listings Showing 1 to 13
2009 NEW: WITH CAVITY WALL & RIB RAFT FOUNDATION PAD. This is a well engineered and very attractive family home:enjoying ...
Offers over $475,000

Here is a unique opportunity to open your door onto the picturesque Frimley Park. Our vendors have purchased elsewhere and ...
$335,000
This fantastic home opposite Frimley Park is now surplus to requirements and must go. This 1960s brick house is superbly located ...
$249,000
My owners are relocating and want this property sold. This fantastic rear unit, 1980s build, low maintenance stucco flat with single ...
$179,000
Great starter or rental investment? Well located family home with three bedrooms and outside studio room. Double garage and a ...
Frimley
503 Pakowhai Road
$245,000

Down the quiet Lowry Place, looking out over a beautiful field with horses roaming is a fantastic four bedroom family ...
Negotiation
This 60's built stucco home is well sited on the 713sqm section to maximize sun and outdoor living spaces. There ...
$379,000
You may have to build a grandstand in the lounge to accommodate your friends who will be inviting themselves over. ...
Frimley
18 Edwards Street
Offers over $445,000
Currently zoned Deferred Residential 4.05 hectares (approximately) Adjoins very successful Frimley residential development Must ...
Negotiation
In a quiet cul-de-sac off Arbuckle Road lies this sundrenched modern townhouse. Built by Vision homes and designed to maximise ...
Frimley
14A Arbuckle Road
Offers over $429,000
Built in 2001 and exuding a 'country' atmosphere and maturity beyond its young years. Handily located to Girls' High, Lindisfarne ...
Frimley
715 Pakowhai Road
$365,000
Located in ever popular Frimley this very spacious 2 bedroom unit with large living room, open plan dining and kitchen ...
Frimley
2/607A Ballantyne Street
Offers over $225,000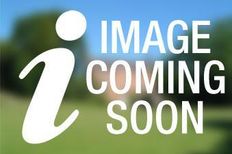 A prime 811m2 section within the Frimley Estate subdivision. Title is through and ready to go. Sections of this size ...
Frimley
Lot 1 Sixty Mile Close
$165,000
Advertisement
Advertisement