Kenmure Homes for Sale
6 Listings Showing 1 to 6
After 23 years of enjoying all that this sought after Kenmure home offers, my owners are moving on to their ...
Negotiation
Dont miss this opportunity to become a homeowner. This very tidy brick home consists of two spacious double bedrooms with ...
$242,000
Move in and enjoy this 1940's surprisingly spacious home. All three bedrooms are doubles and have wardrobes. The lounge is ...
Kenmure
82 Mornington Road
$259,000
Often sought, seldom found. This property is a real gem. Upstairs are two bedrooms and open plan living rooms. Downstairs ...
$280,000
Come on all you investors and developers, this home has huge potential. The elevated (80sqm) 1920's bungalow is in ...
$139,000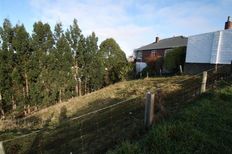 Cheap building site handy to City amenities448m2 Res1Easy access to site
Kenmure
41 Bernard Street
$49,000
Advertisement
Advertisement