Kenmure Homes for Sale
9 Listings Showing 1 to 9
Want to be better informed on the property market?
Morning time:Stumble outta bed and stumble to the kitchen - pour yourself a cup of ambition....Oh yes it's Sunday morning ...
Kenmure
362 Kaikorai Valley Road
Negotiation

Enquiries over $349,000. On the market for the first time in thirty five years. Located off the road via a ...
Negotiation

This 3 bedroom 1960's brick home is set well off the road and enjoys great privacy and a lovely green ...
Negotiation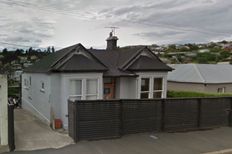 Nairn Street is being regarded as an up and coming area due to the closeness to the centre of the ...
Negotiation
'NEW LISTING' Your wait is over; well it will be if you move quickly to secure this delightful 3 bedroom ...
Negotiable from $299,500
The opportunity and potential that exists within this substantial 4 bedroom property in popular Kenmure is nothing short of exciting. ...
Auction
This 1960s two-story Investment contains six individually titled units, enabling flexible financing and ownership options. The configuration of this ex-motel ...
Kenmure
212 Kaikorai Valley Road
Asking price $789,000
Situated in a great part of town, this 618m2 section lies beautifully to the sun. It is north-west facing with ...
$135,000
Finding a suitable building site within close proximity to central Dunedin is often difficult. Here is an opportunity to purchase ...
Kenmure
Barr Street Subdivision
$135,000
Advertisement
Advertisement