Kenmure Homes for Sale
7 Listings Showing 1 to 7
Want to be better informed on the property market?
Enquiries over $349,000. On the market for the first time in thirty five years. Located off the road via a ...
Negotiation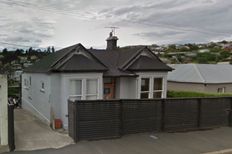 Nairn Street is being regarded as an up and coming area due to the closeness to the centre of the ...
Negotiation
'NEW LISTING' Your wait is over; well it will be if you move quickly to secure this delightful 3 bedroom ...
Negotiable from $299,500
The opportunity and potential that exists within this substantial 4 bedroom property in popular Kenmure is nothing short of exciting. ...
Auction
This 1960s two-story Investment contains six individually titled units, enabling flexible financing and ownership options. The configuration of this ex-motel ...
Kenmure
212 Kaikorai Valley Road
Asking price $789,000
Situated in a great part of town, this 618m2 section lies beautifully to the sun. It is north-west facing with ...
$135,000
Finding a suitable building site within close proximity to central Dunedin is often difficult. Here is an opportunity to purchase ...
Kenmure
Barr Street Subdivision
$135,000
Advertisement
Advertisement