Pacific Islands Homes for Sale
15 Listings Showing 1 to 15
Mana Island is located in the Mamanuca Group of islands on the western side of the main island of Viti ...
Negotiation
Bluewater Park is a gated subdivision, with 12 waterfront, 17 Oceanview lots. It is developed as a mixed used subdivision, ...
Fiji
Lot 11 Kings Road, Rakiraki
$150,000
LOCATED NOT FAR AWAY FROM FANTASY ISLANDVacant Residential Sub-divided Lots Duly Approved By Town & Contry Planning in Stage 1 ...
$365,000
Here is a beautiful 2184m2 freehold site to build your dream home, amazing views over the sea plus with pristine ...
$590,000
Why not build your own dream home on the idyllic Coral Coast in the South Pacific. Completely freehold land which is ...
$490,000
Imagine owning your own piece of tropical paradise right on the beachfront, overlooking one of the worlds beautiful coral reefs ...
Fiji
Lot 14 Maui Bay Road
$1,850,000
Located on the Coral Coast, 90 minutes drive from Nadi on South West coast of Viti Levu, this recently built ...
Fiji
Lot 95 Maui Bay Road
$890,000
Located just 90 minutes drive from Nadi on the beautiful Coral Coast in Fiji's Viti Levu, this recently built modern ...
Fiji
Lot 175 Maui Bay Road
$690,000
Designer home of 394m2 complete with infinity pool to float your days away in. 21.6 acres of freehold land with ...
Asking price $950,000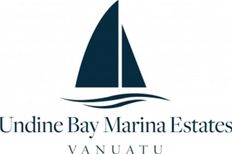 Undine Bay Marina Estates is an exclusive gated foreshore and waterways residential development, located over 40 minutes north of Port ...
Vanuatu
1 Undine Bay Marina Estates
EOI over $1,500,000
This slice of paradise has just come to the market! This property has four bedrooms and four bathrooms and a ...
$1,500,000
Malolo Levu has one of the highest sunshine hours and is one of the driest islands in the Fiji Group. ...
Fiji
Lot 3/Suveve SO Funky Fish Lane
$240,000
An island dream. On the pristine sunset beach lies the idyllic retreat of Matasawa. Set in a lush tropical enclave ...
Fiji
Mana Islan Mananucua Island Group, FIJI
$2,900,000
Surrounded by mature native trees this cool lush half acre lot is for sale at only NZ $113,500. This site ...
$113,500
You can have the choice of sites with stunning views over Maui Bay Beach and the Coral Coast. All lots ...
$126,000
Property Types
Locations
Advertisement
Advertisement