Opotiki Sections for Sale
9 Listings Showing 1 to 9
Large coastal block - 11.5620 Hectares (Lot 315 DP 363806) Active Consents in place for development as Stages 5-7 ...
Opotiki and Surrounds
State Highway 2
POA

This 2463m2 section is right on the town centre and could be ideal for future development. A wide driveway ensures ...
Opotiki and Surrounds
71b Richard Street
$95,000
6510m2 (more or less) of freehold land located in beautiful Whanarua Bay. Divided into two paddocks, one containing a ...
$210,000
This 786m2 fully serviced section is in the popular Waiotahi Beach estate and is only one section back from the ...
Opotiki and Surrounds
3 Patuone Key
$250,000
This 682m2 section is priced to sell and is only minutes walk from the beautiful Waiotahi Beach.
Opotiki and Surrounds
7 Rangihaerepo Key
$135,000
Build your dream home on this 727m freehold section and you will do just that. As the section sits one ...
Opotiki and Surrounds
17 Rimu Rimu Key
$299,000
Dreaming of a brand new home of your very own? Let your creativity run wild with one of these affordable ...
Opotiki and Surrounds
Grant Rd
$134,000
This 906m2 section is situated on the beachfront in the Waiotahi Beach Estate. Waiotahi Beach is a beautiful 5km stretch ...
Opotiki and Surrounds
23 Waiotahi Drifts Boulevard
$370,000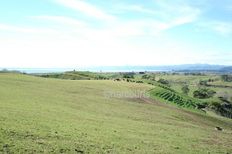 With an awesome outlook that includes the rural countryside and the ocean and coastline, this 2000m2 could be the site ...
Opotiki and Surrounds
Paerata Ridge Road
$240,000
Advertisement
Advertisement