Oxford Sections for Sale
6 Listings Showing 1 to 6
Three Peaks Estate offers sizable residential sections with great northwest views to the mountains at an affordable price. Situated only ...
Negotiation
Extraordinary variety in this peaceful 72.86 hectare property located in front of a National Reserve; includes rolling slopes, long ridge ...
Oxford
446 Glentui Bush Road
POA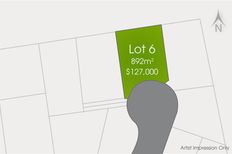 Three Peaks Estate offers spacious residential sections at a price that's affordable giving you the opportunity to make your dream ...
$127,000
Stage four is new to the market and includes some of the largest sections that will be released in the ...
$127,000
A lovely 4790m² block of land in a very sunny position. Close to the main centre of Oxford. This is a ...
$205,000
A 6790m² section (1½ acres approximately) of delightful flat land to build your new lifestyle dream. Quiet area close to ...
$225,000
Advertisement
Advertisement