Kaitangata Sections for Sale
6 Listings Showing 1 to 6
Are you dreaming of building a home but feel it's out of reach? Start looking here, now! This 1012sqm fully ...
Kaitangata
8 Dartmouth Street
$20,000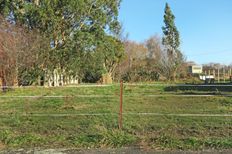 Make this 1012sqm flat section yours today! This vacant piece of land is the perfect starting point to build your ...
Kaitangata
4 Torquay Street
$20,000
Enjoying picturesque river and rural vistas, this 1012sqm section invites the building of a brand new dream home. Enjoy a ...
Kaitangata
Sec 2 Eddystone Street
$20,000
This compact 506sqm section in the heart of peaceful Kaitangata has become available right next to the bike and skate ...
Kaitangata
1 Exmouth Street
$18,000
Sitting above the Clutha River is this wonderful spot waiting just for you! The beautiful river, rural views and quiet ...
Kaitangata
9 Prawl Street
$15,000
Vendor has other projects....... PRICE REDUCTION NOW Take advantage of this 8 section opportunity in Kaitangata - to do your ...
Kaitangata
2-8 Start Street
$70,000
Advertisement
Advertisement