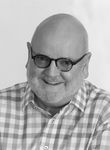 Real estate profile for Chester Rendell
New Zealand Sotheby's International Realty (Licensed: REAA 2008) - Eastern Suburbs
Mobile: 021 964 873 DDI: 09 353 1220 Email me

---
Chester Rendell joined the team at New Zealand Sotheby's International Realty mid 2016 after working for over 18 years as a specialist in Waterfront Lifestyle properties and high end Hospitality/Tourism businesses and properties.
From 2000 Chester led his previous company's drive to establish their presence in the South Pacific Islands, in particular Fiji, selling resorts, waterfront real estate, residential resort developments and private holiday retreats. From 2005 to 2008 Chester established and led the very successful sales team for the Momi Residential Resort Project south of Nadi.
From 2008 to mid 2014 Chester returned to the Bay of Islands – being the Far North area's leading sales person year after year culminating in managing the Far North area from Kerikeri for 12 months and then opening and running a new Paihia office in the centre of the Bay of Islands. He has had success in all aspects of real estate from high end residential through to tourism and hospitality properties, motels, hotels, lodges etc - in fact all types of real estate!
Chester moved back to Auckland HQ in May 2014 - back into what he was doing in the old days! A bit of everything, waterfront property, commercial and even helping clients out in Fiji and the Pacific Islands.
In his role at New Zealand Sotheby's International Realty he will lead the company's expansion into the Pacific – especially Fiji – using the contacts and skills he has developed over the years. He will also continue to sell high end waterfront property and tourism properties and businesses in New Zealand.
Chester still lives in Paihia (with wife Louise) and weekly commutes to Auckland, so he gets the best of both worlds.
---
19 Listings Showing 1 to 19