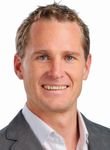 Real estate profile for Pat King
Eves Realty Ltd (Licensed: REAA 2008) - Mt Maunganui
Mobile: 021 940 552 DDI: 07 572 8165 Email me

---
FACEBOOK PROFILE
We're Pat and Yolande King, a husband and wife team, supported by Assistant Salesperson, Tara King, also a qualified real estate agent. We are The King Team.
See our profile video on https://www.youtube.com/watch?v=lujaSt3fo5o
The process of buying and selling your home has changed over recent years. So much so, that we strongly believe, when it comes to choosing your agent, a team is not only a plus but a must. Having a team on your side means nothing falls through the cracks, you're kept 100% informed and involved, and you get the energy, creativity and commitment of not one, but three agents. We understand what is at stake when buying or selling and want our clients to rest assured, our focus is to reach your individual goals; to us your success is paramount. Once we've worked together we want to keep your business for life.
The King team work on a co-ordinated approach, and to our individual strengths, making for a smooth-running team. We have the back-up of a top office with an exceptional team of agents, an extensive buyer database and direct access to a huge range of experts to ensure a smooth and successful transaction. You are in great hands!

'We love where we live, we love our community and we love what we do and believe in doing it very well."

We look forward to being of service.

Achievements: • Sales Excellence Award Winner • Millionaire 200 Club Achiever

We Proudly Sponsor: • TECT Rescue Helicopter • Mount Maunganui Surf Club
"Pat King worked with honesty, integrity and a real determination to achieve the best outcome possible for us as a vendor. Pat ensured that all parties associated with the sale and purchase of our property had a positive experience, which was great. In my view, Pat has developed an excellent reputation within the industry and I highly recommend him to anyone thinking of buying or selling"
Matt Allot
When I sold my property at Mount Maunganui recently, Pat King was my agent. I found him to be very professional, helpful and honest. He communicated well with me, keeping me informed of progress and giving me regular feedback from open homes. I have pleasure in recommending Pat as a Real Estate agent.
Bev Kirk, Katikati
Hello Pat and Yolande
Just wanted to thank you so much for the great work you did selling our home at 350 Ocean beach Road.
You helped us understand the local market place and greatly assisted with structuring an advertising campaign to keep our property top-of-mind. This factor, I believe, turned out to be to be the catalyst that delivered the perfect purchaser.
Your professionalism and generous attendance at the weekly open homes created the urgency that ensured our purchaser made a fair and immediate decision. I look forward to you helping us again when the opportunity arises.
Top marks.
Bruce McCutcheon
We would like to express our sincere appreciation to Yolande and Pat for the way in which they handled the selling of our holiday apartment at Mt Maunganui.
We live in Auckland and the thought of selling from a distance seemed overwhelming. However, we need not have had any concerns, from the moment we decided to sell, having discussed with Yolande various options available, we left the selling process in their very capable hands.
From advertising, open homes and the auction, they took control. They consulted with us at every step ensuring we not only understood the process, but were happy with what was taking place, giving us feedback on a regular basis from their meetings and open homes. We always felt Yolande and Pat were working for us.
Both Yolande and Pat were happy to answer any questions we put to them. Due to their commitment and professionalism our property sold in a matter of weeks. Our thanks to you both.
Val and John Fullard, Auckland
Pat and Yolande King were nothing short of outstanding in their efforts to source a new home for us, negotiate a fair purchase price and guide us throughout the whole process. The gift from them at the end was somewhat embarrassing, as we should have been the ones saying thanks with a gift.
We have no hesitation in recommending Pat and Yolande to sellers and purchasers. They are totally honest, reliable, not the slightest bit 'pushy' and just so nice to deal with.
Brent and Tracey Bourgeois, Mt Maunganui
My wife and I have sold a number of apartments through Pat King and Yolande and I would not go anywhere else. What can I say - they have a very high degree of professionalism in their field – Had a very good rapport with tenants during the marketing phase, kept us informed during all stages of the sales process and both are a great young couple to work with. In the current environment selling property can be hard work but they both showed the commitment necessary to achieve an outcome that was close to expectation.
Well done and thank you both.
Geoff Mathis
What a nice guy Pat King is. Always polite, down to earth, reliable and did what he said, making selling our house a pleasure. I would recommend Pat to anyone buying or selling their home.
Malcolm Hogg
Right from the onset/first time we met both Pat and Yolande we felt at ease. They both listened carefully and gave us the time we needed – with no pressure or commitment required. We have taken our time in purchasing a property due to many personal reasons and have probably let a few opportunities pass us by, but Pat and Yolande never let that bother them, they were patient and forgiving! We believe that the help we received, impartial advice and patience we were shown is second to none. Thanks Pat and Yolande.
59C Concord Ave
Dear Yolande, Thank you so much for your dedication and commitment in your efforts to sell our home. I had my home overpriced (because it means so much to me) and the market was very flat and getting worse by the day. You did not give up and achieved the desired result – that SOLD sign we were hanging out to see. Thank you again. I will recommend you highly to my friends if needed.
279 Range Road
Peter and I found Pat King extremely helpful and knowledgeable. Pat's guidance as to how and when to market our property was much appreciated. As we don't live at the Mount, Pat was our eyes and ears there and we quickly built up a high level of trust with Pat. We were both pleased and surprised that Pat did everything he said he would and in the timeframe he said he would.
Peter and Lynne Hemsley
We mainly dealt with Pat and have found him friendly, honest, patient, timely, and easy to deal with. Any requests we made of him were always completed quickly and without us feeling like we were of a burden to him. He always responded quickly to phone calls, emails and texts. His feedback from potential purchasers was always done quickly and left us knowing where things were at, whether it was what we wanted to hear or not. In the end Pat secured a sale for us which was in line with the pricing expectations he had initially discussed with us. He also took the time to take us to various houses to view to buy and helped us secure our new house.
In our dealings with Yolande, she was always very friendly and interested in our property, and we were left with the feeling that she was completely up to speed with the sale process even though Pat was primarily dealing with it. We would have no hesitation in recommending Pat and Yolande to anyone.
Gavin Goodjohn and Catherine Morley
Both buying and selling was made easy by working with Pat and Yolande King. They knew we were considering selling, but we weren't even on the market when they approached us with a buyer that they knew was a good match for our home. After selling they helped us find our next home in quick time that was exactly what we were after. They were incredibly helpful throughout the whole process, which went seamlessly and couldn't have been easier. I recommend them highly.
Tim Paton-Tapsell
---
5 Listings Showing 1 to 5