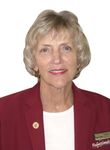 Real estate profile for Margaret Shaw
Property Link Groups Ltd (Licensed: REAA 2008) - Professionals, Pukekohe
Mobile: 021 404 172 Email me

---
Margaret began selling real estate in 1980 for a local Pukekohe firm and then over the next four years while involved in selling real estate, completed the Real Estate Licensing examinations and in 1988 became an Associate of the Real Estate Institute of New Zealand.
Enjoying the contact with people that selling real estate brings, and the sense of achievement at the conclusion of a successful sale, Margaret opted to concentrate on selling real estate rather than the management side of the industry. Margaret has focused on selling residential real estate, however because of her farming background, she also enjoys selling lifestyle properties as well.
During the past ten years, a large portion of Margaret's work has been involved with marketing retirement villages – marketing the first retirement village in Pukekohe, Kitchener Close then later Chatswood Village and now Amberly Park Village at Tuakau. She is also busy being involved in the on-selling of these villages. "I am enjoying being involved again in the general selling of residential properties and find many homes that come up for sale I have either listed or sold before."
Margaret's goal is to succeed in selling real estate for the best possible price in the shortest possible time with the least inconvenience with a positive, honest and caring attitude towards her clients.
"After 27 years in Real Estate I still have a passion for the industry and my goal is to bring a result where I have both satisfied Vendors and Purchasers" - Margaret
---