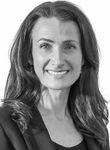 Real estate profile for Anji Foster
Lowe & Co Realty, ANDCO Realty Ltd (Licensed: REAA 2008)
Mobile: 027 274 5047 DDI: 04 803 3722 Email me

---
Anji has been buying and selling properties as an investor and home owner for the past decade, and after working with numerous real estate agents had a pretty good idea of what she liked and didn't like about the real estate business.
With a background in copywriting, marketing, including time at some of NZ's most high profile ad agencies, and also having spent significant time in sales at a television network, Anji enjoys working closely with her clients presenting their home for sale and putting marketing campaigns together that get noticed and get buyers through the door.
Another area Anji was determined to stand out in is communication. After some frustrating experiences with agents not returning calls, being slow or non-existent with feedback, and lacking in key communication skills, Anji has made it a number one priority to always keep in regular contact and provide useful and timely feedback all through the selling process.
With a firm belief that there is no one size that fits all, Anji always approaches every vendor, every home and every buyer with fresh and innovative ideas and works towards making the buying and selling of property as stressfree as possible.
Anji is enjoying bringing a fresh approach to real estate and this has been recognised by many of her satisfied clients:
"...Throughout the whole process (Anji) kept us fully informed of the feedback from potential buyers in a verbal and written format. This included vital information as to where they all thought the property's current market value may reside together with any potential concerns they had which we could have addressed.
She also put in extra hours to the open homes and had creative and fresh marketing ideas and vital tips toward the property's overall presentation.
We would have no hesitation whatsoever in recommending Anji to anyone who is serious about selling their property." Mike & Linda Fahey
"...Anji created a pdf doc which included great pictures (at no cost) of the inside and outside of our property. This was then sent out to all the RE/MAX agents so that they could refer it onto clients they had on their books. It obviously worked as we sold our house within three weeks for a great price and with little or no stress! Dare I say it, it was actually relatively easy." Carolyn & Ashlee
"Thank you for the help selling our Seatoun Property. We were greatly impressed with your lateral thinking, the effort you went to in attracting potential buyers, the photography and the consistent feedback. Of all real estate agenst we have used (and there have been many) there is only one other who has anywhere near the competance you have demonstrated in this sales process.
We will definately use your skills again." Paul Parry
---
5 Listings Showing 1 to 5